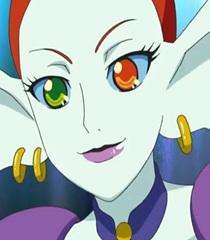 Delia
is an evil alien woman that is in a partnership with
Dr. Jacques von Hämsterviel
to get the Neo-PowerChip that is inside of
Stitch
. Delia altered a majority of
Experiments
, which had caused them to become physically stronger and evil, and
Angel
which is rescued by Stitch. Delia usually calls Dr. Jacques von Hämsterviel the wrong name, such as Hämu Sama or Hämusta Sama, and then eventually punishing him with various explosions or robots.
Ad blocker interference detected!
Wikia is a free-to-use site that makes money from advertising. We have a modified experience for viewers using ad blockers

Wikia is not accessible if you've made further modifications. Remove the custom ad blocker rule(s) and the page will load as expected.