Introduction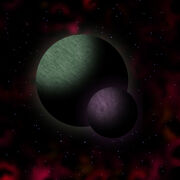 Meet the E.H.C's (experimental heroic comrades), a cast of forgotten misfits who hide behind the sidelines as the original Lilo & Stitch story unfolds. All the while, they protect the island's inhabitants from many dangers such as natual disasters, space pirates, fires, etc, ensuring that the island remains a safe place to live.
Eventually their leader Zero will reveal them to the experiment family, but until then, they just stay on their guard, and find the occasional opening to kick back and relax 
Main Story Content
NA
Main Characters
Secondary Characters
Switch (EHC 12)
Tide (EHC 13)
??? (EHC 14)
??? (EHC 15)
??? (EHC 16)
??? (EHC 17)
??? (EHC 18)
??? (EHC 19)
??? (EHC 20)
??? (EHC 21)
??? (EHC 22)
??? (EHC 23)
??? (EHC 24)
??? (EHC 25)
??? (EHC 26)
??? (EHC 27)
??? (EHC 28)
??? (EHC 29)
??? (EHC 30)
Jumba (canon)
Lilo (canon)
Stitch (canon)
Nani (canon)
David (canon)
All other islanders (canon)
All other Experiments (canon)
Antagonists
Admiral Zorrak
Hamsterviel (canon)
Other Content
Planets
Gallery
Ad blocker interference detected!
Wikia is a free-to-use site that makes money from advertising. We have a modified experience for viewers using ad blockers

Wikia is not accessible if you've made further modifications. Remove the custom ad blocker rule(s) and the page will load as expected.